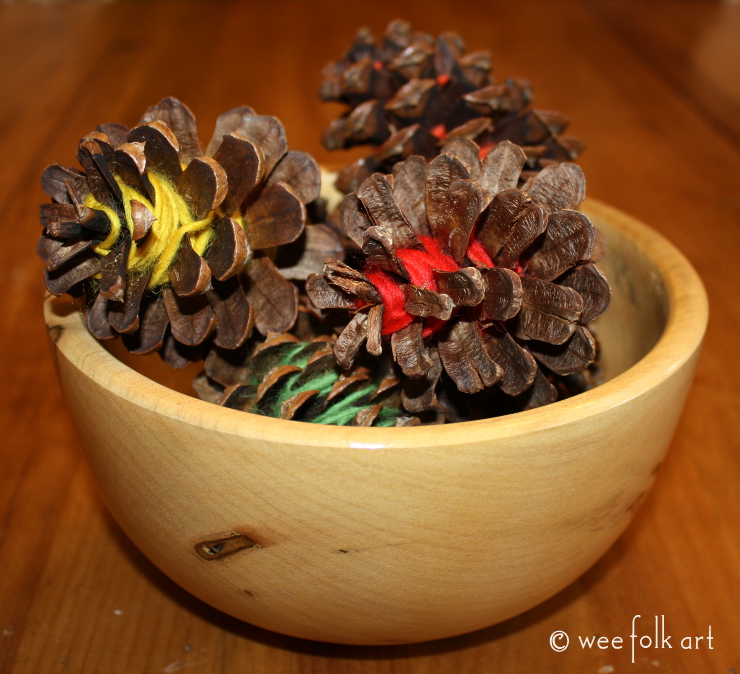 Here's a super easy, super adorable, and super fun craft for the whole family. Begins with a walk in the woods. Already a winner, right? Collect up some nicely shaped pinecones. Shake them out to get rid of any wee beasties and bring them home. If pinecones are wet they tend to close up. If they are damp, let them dry in the house before you start this project. Although we made ours in autumn colors, you could easily use any color combos to match the season.
Materials:
pinecones
yarn – Great for using up small amounts of left over yarn.
something pokey for tucking in the loose end- If you have a felting needle you can use that. I just used a small knitting needle
NOTE: If you don't have yarn lying around your house you might want to consider getting a package of Lion Brand Bonbons for small amounts of beautiful colors in many color palettes.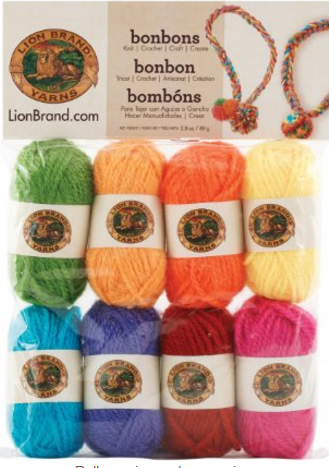 DIRECTIONS:
Do not cut a length of yarn, but rather work with yarn still attached to the skein or ball of yarn so you do not waste any yarn. Starting near the bottom of the pinecone, tuck the end of the yarn between several scales and gently pull the yarn until the end is hidden between the scales. You will note that the closer you are to the bottom the smaller and tighter the scales become. You do not need to go all the way down. Start at a point where you can easily weave the yarn between the scales.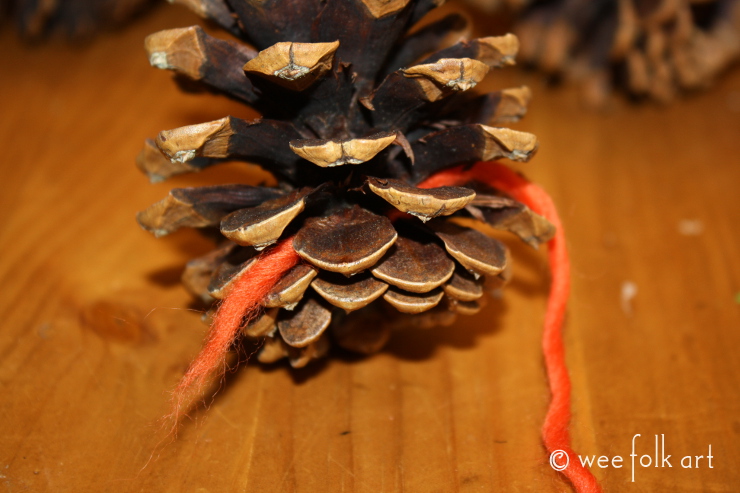 Loosely wrap the yarn around the pinecone, go between the scales and moving up the pinecone, then work your way back down. Keep going up and down until you feel like you have enough yarn in the pinecone to give it color. Make sure when you are traveling up and down to take different paths so the top and bottom of each scale has yarn around it.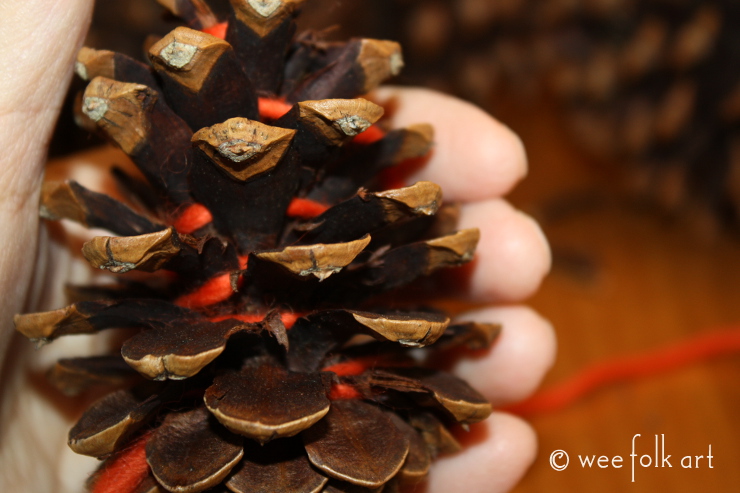 When satisfied, cut or break the yarn and tuck the end under the other strands of yarn with your "pokey" thing 🙂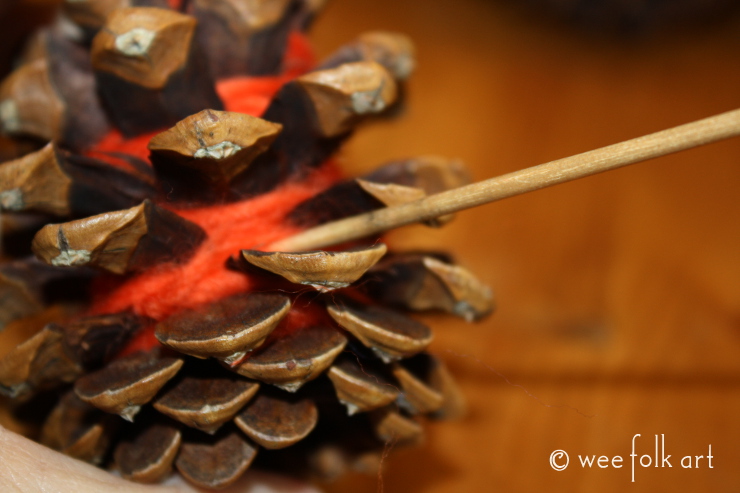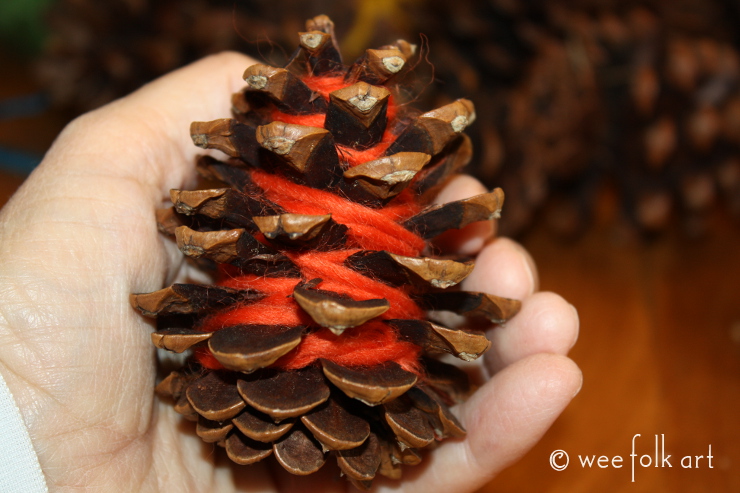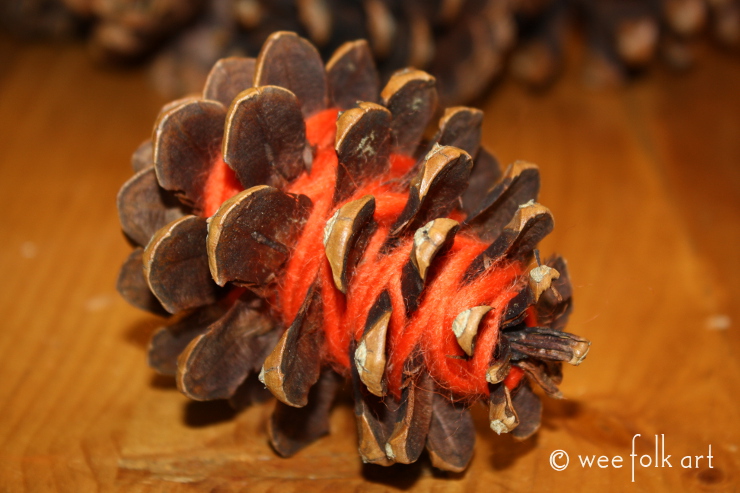 ---
FYI: WFA is an affiliate of Amazon.