Birds have long been the theme of arts and crafts. Today on Wee Folk Art check out this bird craft collection of adorable, easy and fast crafts that will have your heart soaring!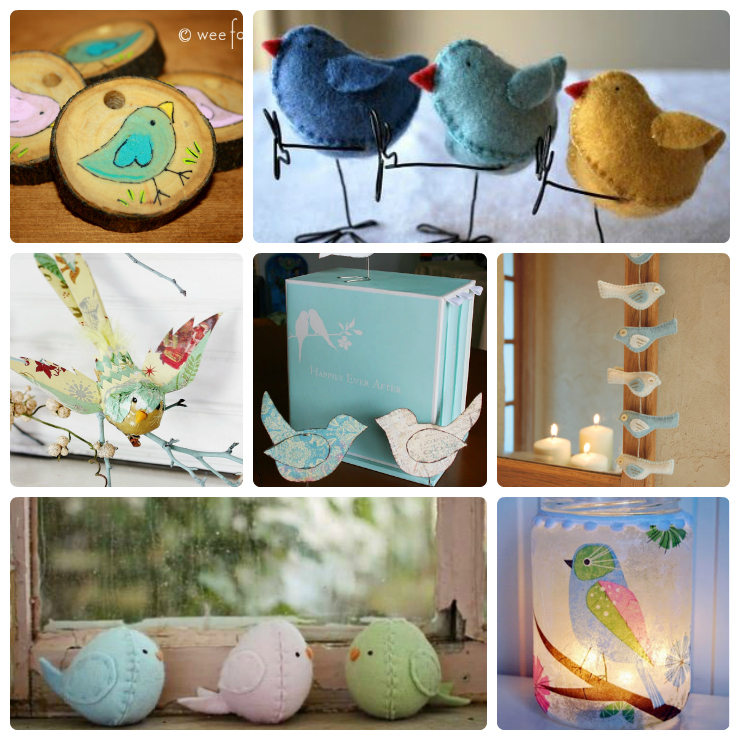 BIRD CRAFT COLLECTION FROM ACROSS THE WEB!
What is it about birds that inspires so much creativity? Perhaps it's because you can find them everywhere. Or maybe because there are so many varieties. Or maybe it's as simple as a basic desire in all of us that wishes that we could take to the skies and fly! Whatever the reason, you can't scroll through any collection of arts and crafts without stumbling upon bird after bird.
Today, we have brought together a collection of birds you can make yourself. Honestly… even if you feel like you are all thumbs when it comes to crafting, you will find all of these are easy to make make, fast, require minimal craft experience, and are all inexpensive. What can I say… I hit the jack pot when putting this post together. The birds seemed to jump… or rather fly… right onto my computer screen! Hope you find one, or two, or three that speaks to you… or rather chirps to you!
---
Start with a dollar store bird and add a little wallpaper or scrapbook paper and you have a glorious bird in flight. You can find the complete tutorial for this bird craft at Thistlewood Farms.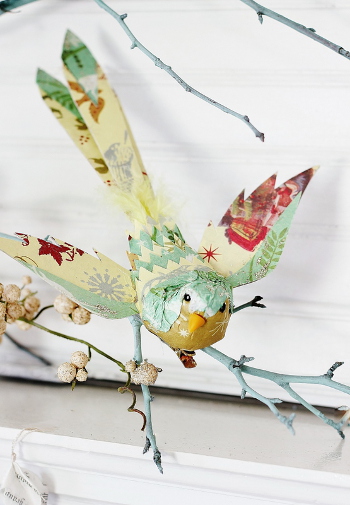 ---
What little girl wouldn't love to wear a pendant with a perky wee bird on a walk about? Make 2 and she can give one to her best friend or sister! Visit Wee Folk Art for this simple wooden bird craft tutorial.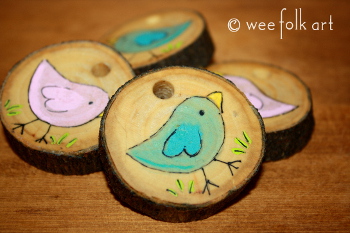 ---
All you need to make a flock of scappy sparrows is some card stock, scrapbook paper and paperclips. Visit Charcoal & Crayons for the pattern and easy peasy tutorial for this paper bird craft.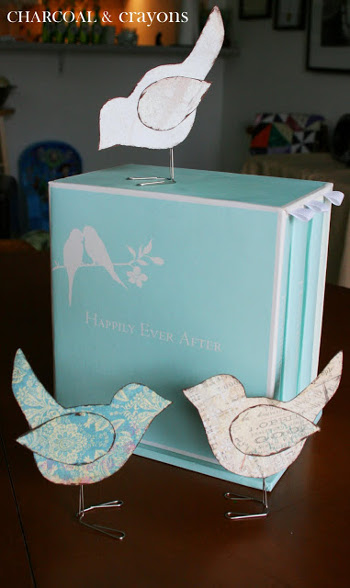 ---
Looking for easy, well look no farther. This string of birds can be yours in no time. The pattern and tutorial are available on Sew Mama Sew.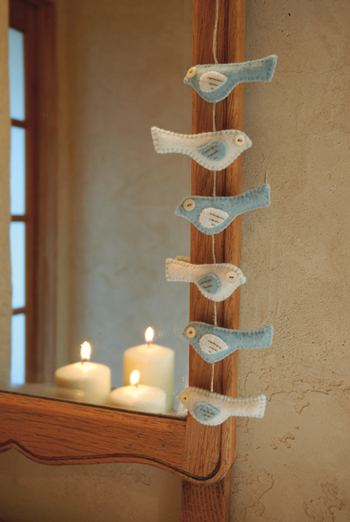 ---
A bit of felt and wire and you can create your own chorus line of little birdies. The tutorial and pattern for this felt bird craft is available from Myrtle and Eunice.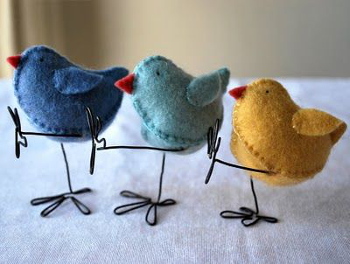 ---
Don't let the Norwegian stop you from making one of these candle holders for yourself. Either translate the page for complete instructions from Fargefest or know it is simply a bird napkin decoupaged to an empty jar. The results are lovely!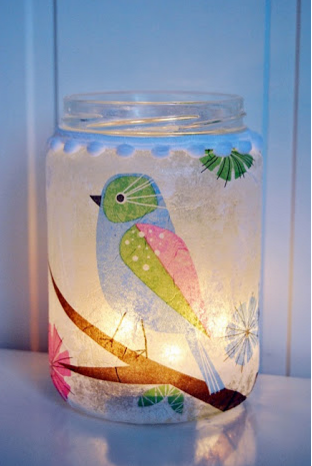 ---
This is one of those crafts that seems to have lost its original source. All efforts by me to find it have proven futile. By all means, if you can find it, please share. It appears the original source no longer exists. In the meantime, you can find the pictorial tutorial for these absolute cuties on Holicoffee.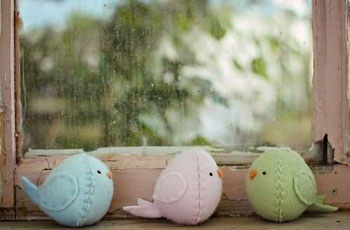 ---