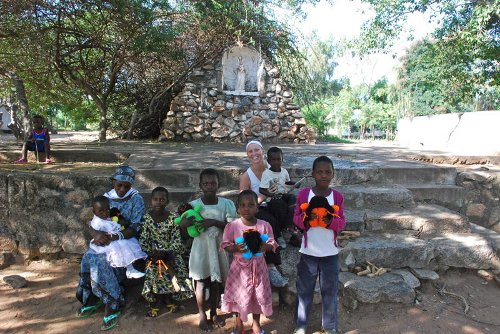 Several months ago we received an email from Michelle at Will Knit For Food. She asked for permission to use our Basic Knit Doll Pattern to create dolls to send to a village in Africa were her sister Hallie was volunteering this summer.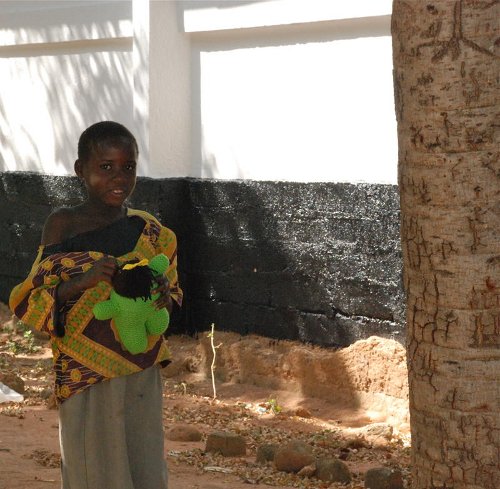 Our answer… a resounding YES! We did ask her, however, to share pics with us, especially photos of the dolls in their new home. Last week we received the photos you see in this post. Michelle also shared a little bit about her sister's experience.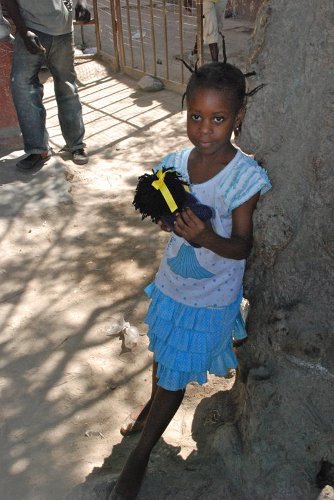 Hallie is a student at Northern Illinois University. She is in her final semester of nursing; she was able to join the group she traveled with as medical assistance. The group she traveled with are engineering students who are working with "Engineers without Borders". This is the second year the school has taken a group to do work. They are committed to four years of work, so they will be going back to continue improvements for the community. This year, the team installed solar panels and lighting fixtures into the school buildings at their site in Tanzania. Last year, they built a dormitory for the school.
I learned so many things from talking with Hallie about her experience, i.e. most people do not have access to running water or electricity. And, children who attend school are required to purchase a uniform in order to do so; if they can't afford a uniform, they are not allowed to attend.
The professor who oversees the project is an African native, and he and his wife have started work on a separate, independently funded project to build a school and dormitory for children who cannot afford to attend traditional school and/or who are orphaned.

To learn more about Hallie's experience, read Michelle's post Out of Africa.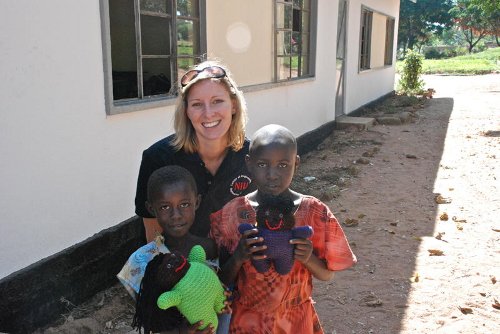 Here are all of the dolls that found new homes in Tanzania.


At Wee Folk Art we share our crafts in hopes of promoting global goodwill and friendship. NOTHING delights us more than receiving comments and emails that readers share with us on how they have used our projects to bring joy to others. As you can well imagine, to see our dolls being loved by children so far away, validates what we do here. We hope you find this as inspiring as we did. Thank you, Michelle!