Carnival of Brazil (Carnaval do Brasil) is the most popular Brazilian festival held between the Friday afternoon (51 days before Easter) and Ash Wednesday at noon, which marks the beginning of Lent. The celebrations vary from town to town, but Rio de Janeiro is known for having the most elaborate celebrations. Originally, masks were worn to hide the identity of those participating in the celebrations. Today, they can be beautiful works of art. Use our Carnival Mask Craft and you will be ready to celebrate, too!
Carnival Mask Craft Materials
card stock paper or poster board
glitter, feathers, sequences, etc. for decorating
paper straw, painted stick, long Popsicle stick or dowel rod for handle
Carnival Mask Craft Directions
Print the pattern on card stock or trace on poster board and cut out.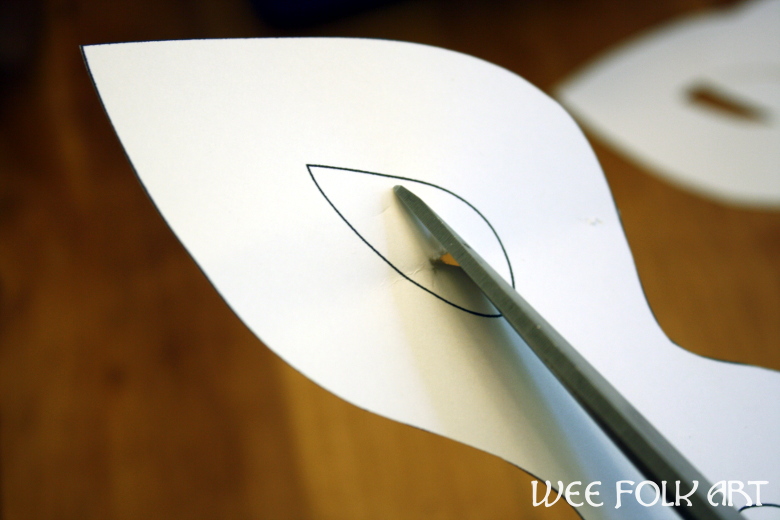 Decorate the front of the mask with markers. Add lots of color!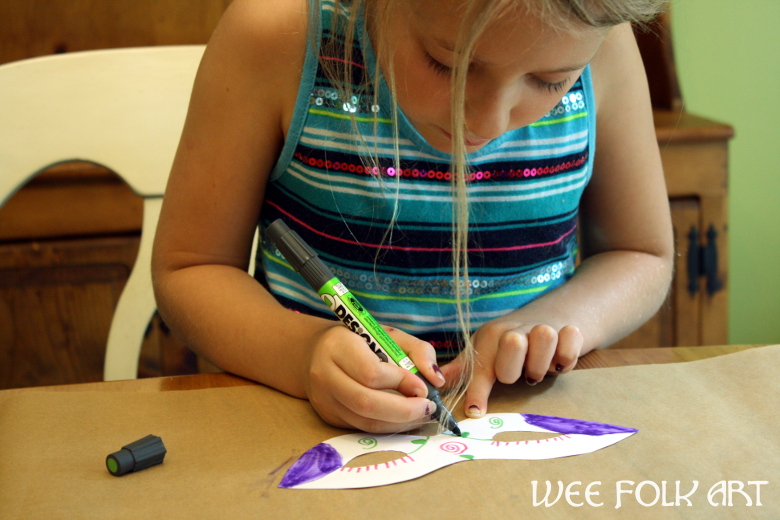 Use craft glue or a glue stick to add sparkly embellishments.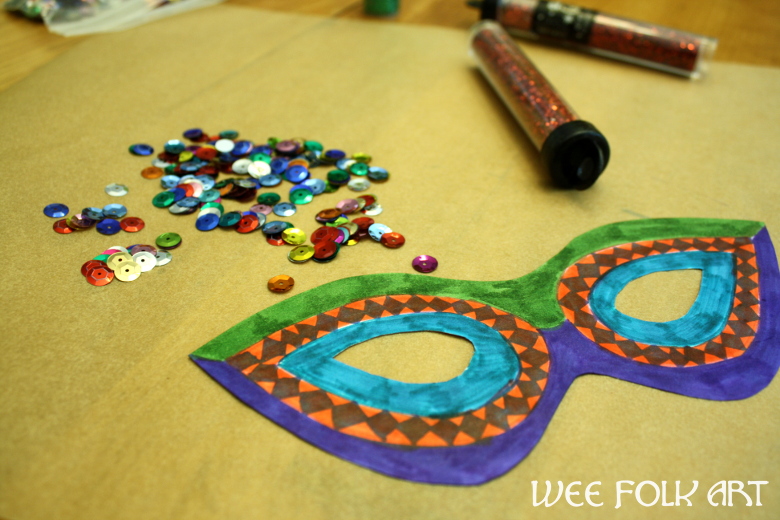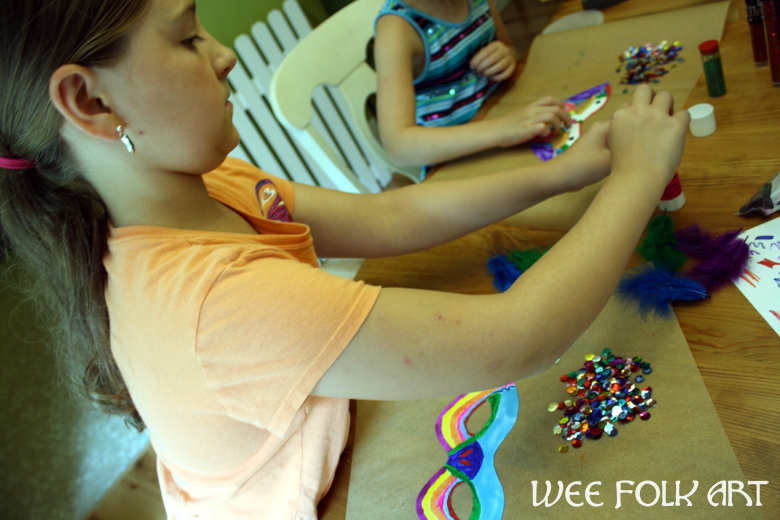 Glue feathers to the back of your mask.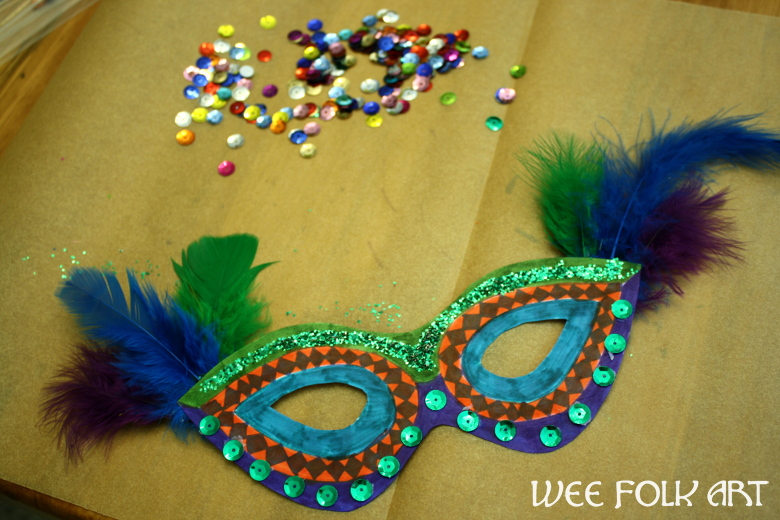 Attach your stick to the back of your mask off to one side. We found that you needed to use a hot glue gun for this step. The craft glue wasn't strong enough to hold the sticks in place.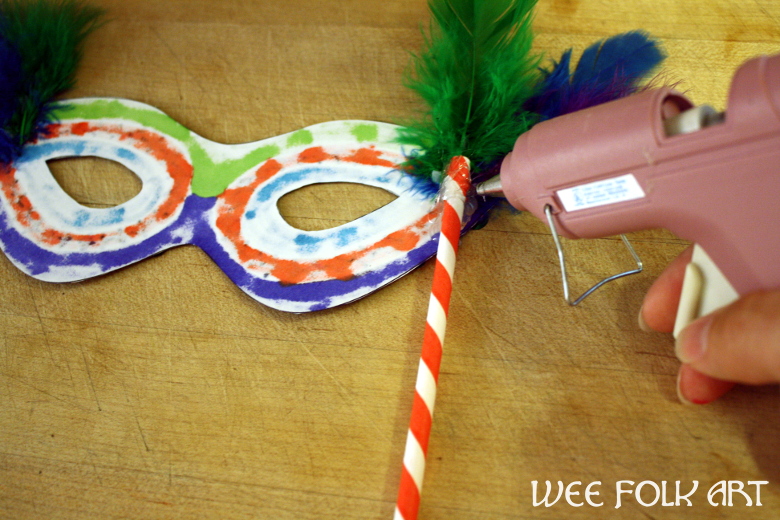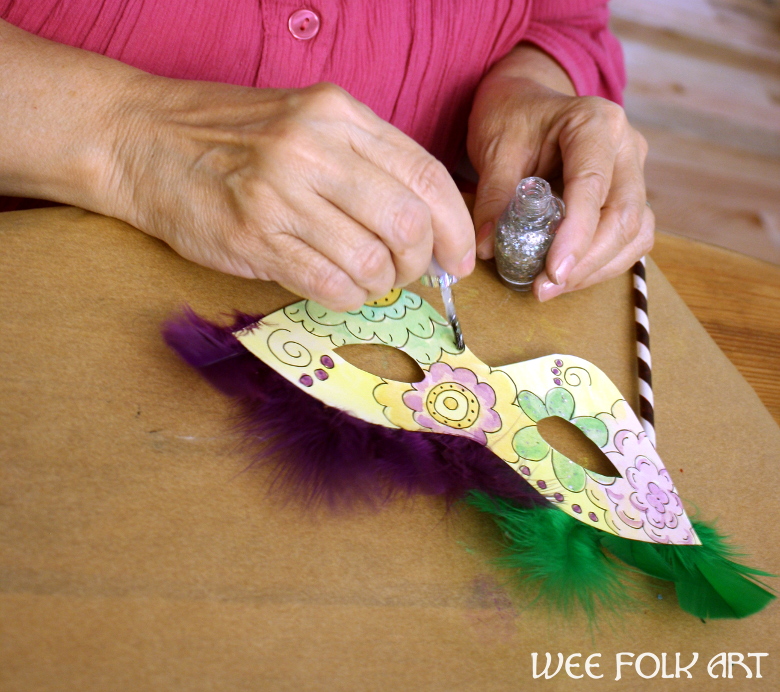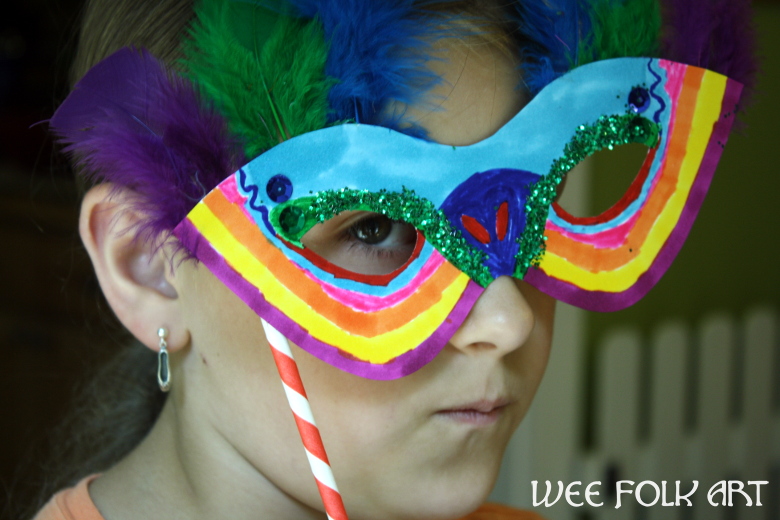 Now you are ready for Carnival!