Diwali is the Hindu festival of lights. It signifies the victory of light over darkness, good over evil. On Diwali night, diyas (lamps) are lit inside and outside of homes. A traditional diya is tear shaped. Oil was poured into the bowl and a wick could be submerged into the oil then rest on the point and lit. Today, candles are often used in the Diwali Diyas.
Our diyas are made from air hardening clay, then painted and embellished with sequins, buttons and beads.
Materials for the Diwali Diyas:
sequins, beads, buttons, etc. to embellish the diyas
It you would like, make a Basic Salt Dough. We used the DAS Terracotta Modeling Clay.
Begin by rolling your clay into a round bowl. Work the clay long enough to remove creases and air pockets.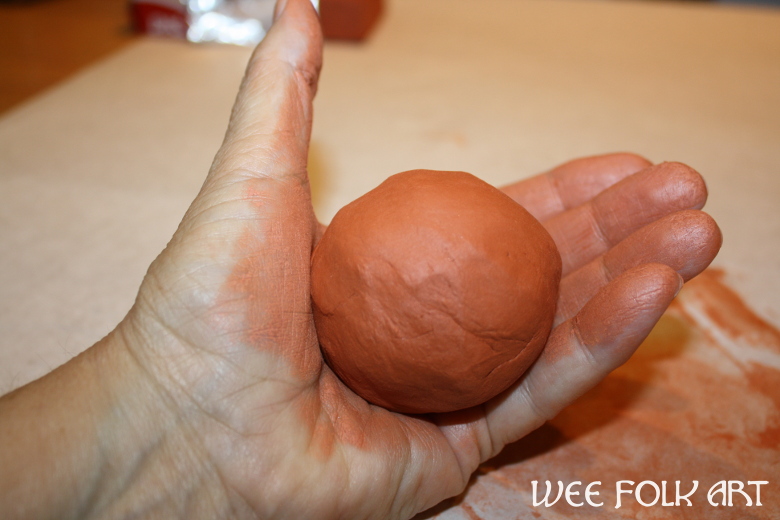 Shape the clay into a bowl.
Create a spout on one end.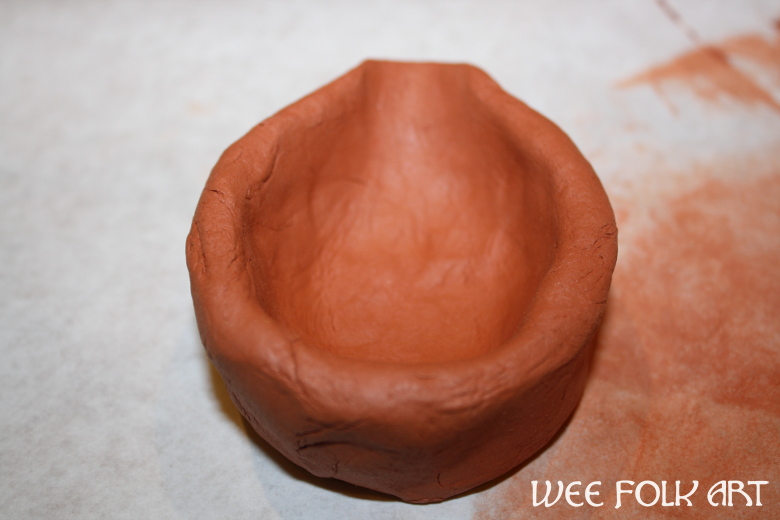 If you plan to glue objects to the rim of the diya, wet your finger and smooth out the rim.
Allow to dry completely. It took our DAS clay 3 days to dry completely. Several times throughout the day we would flip the bowls so the bottoms evenly dried. If you are using salt dough, it will also take several days to dry completely or you can speed the process by baking the salt dough. See our post on making a Basic Salt Dough.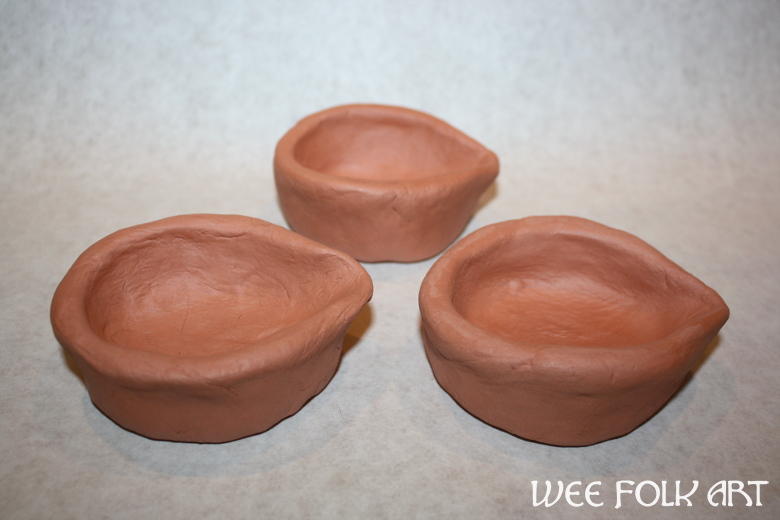 After the diyas are dry they are ready to paint. We used acrylic paints because of their durability. You might want to research diyas online or in books to get inspiration for painting.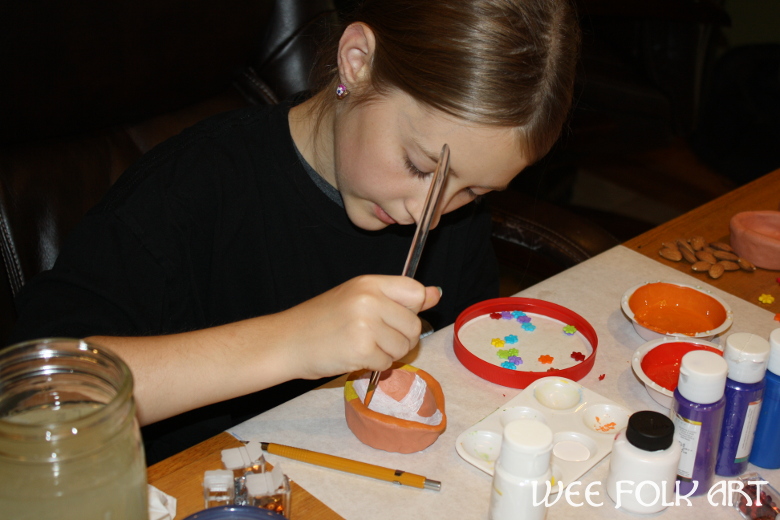 Allow the paint to dry. This took about an hour. If you are adding beads or sequins to the rim, place a line of crafting glue around the top.
It's now time to decorate your Diwali Diyas. Objects can also be glued to the outer rim, sides and even the inside of the diyas.
After the glue has dried, you can add candles. Note: A real flame is beautiful but must be supervised. If children wish to play with their diyas, use battery operated tea lights.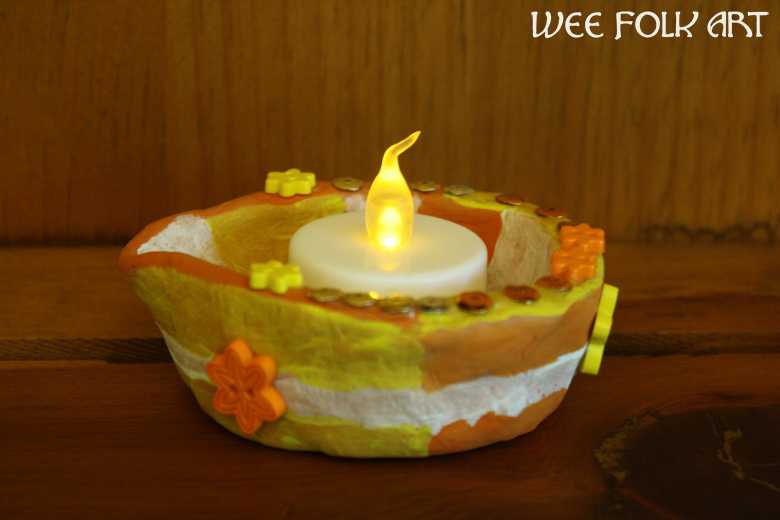 Some finished Diwali Diyas.