Poutine is believed to have gotten its humble beginnings in Quebec in the 1950s. It began as a diner dish becoming a favorite with truck drivers, who began requesting the dish as they drove their rigs from the Atlantic to the Pacific. Today in Canada, you can find poutine served in diners, fast-food restaurants, and casual eating establishments across the country. As its popularity has grown, fine restaurants have begun serving upscale versions with additions like lobster meat and capers. The basic poutine recipe contains french fried potatoes, cheddar cheese curds and brown gravy. What actually goes into the brown gravy is a matter of preference. Poutine in now considered one of Canada's national dishes!  
Poutine Recipe Ingredients
4 pounds (approximately) of Russet Potatoes*
vegetable oil for deep frying*
1 pound cheddar cheese curds**, broken into small pieces
Brown Gravy Recipe Ingredients
1 tablespoon butter
1/2 medium onion, diced
1/4 cup cider or white vinegar
1/4 – 1/3 cup loosely packed brown sugar
1/4 cup tomato paste
3 tablespoons flour
2 tablespoons HP sauce***
2 tablespoons soy sauce
1 teaspoon Worcestershire sauce
fresh ground pepper to taste
sea salt (or table salt) to taste
Notes about substitutions:
*If you do not want to deep fry your potatoes, you can bake them instead. After the potatoes have been sliced and patted dry, place in a large bowl. Sprinkle 1/4 cup melted butter over the fries and toss. Arrange on a cookie sheet. Bake in a 425 F oven for 25 – 30 minutes. Turn potatoes several times during the baking process. You can also used frozen french fries. Use directions on the bag for baking.
**If you cannot find cheese curds in your area, you can substitute mozzarella cheese broken into small pieces. It is not the same and you will be missing out on the "squeaky" joy of cheese curds!
***This is a Canadian based recipe. We could not find HP Sauce at our local markets. After reading about it, there were many suggestions to use A1 Steak Sauce as a substitute. That's what we used and the brown gravy tasted fantastic!
Our poutine recipe has a slightly spicy brown sauce, making it a hit with just about everyone! If you want to be more adventurous, check out the myriad of poutine recipes on the web. They range from the basics, like this recipe, to complex and sometimes exotic poutine recipes! Have fun discovering your family's favorite!
Directions
Thoroughly scrub potatoes. (If you prefer you can peel them but traditionally the skin is left on.)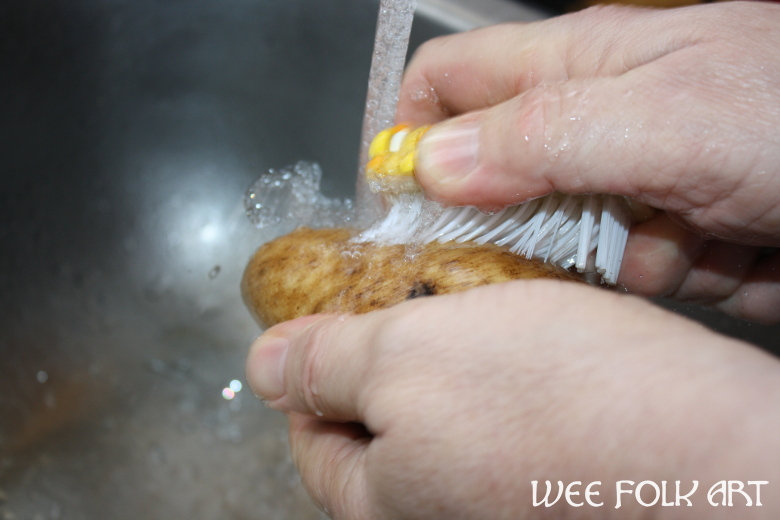 Cut potatoes into French Fry sticks and place in a bowl of cold water until you are read to use. This will stop the potatoes from turning gray.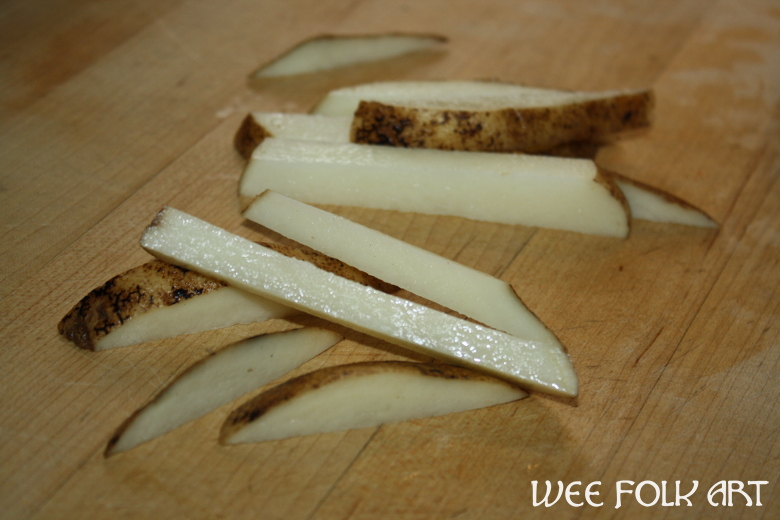 Dice onion into small pieces.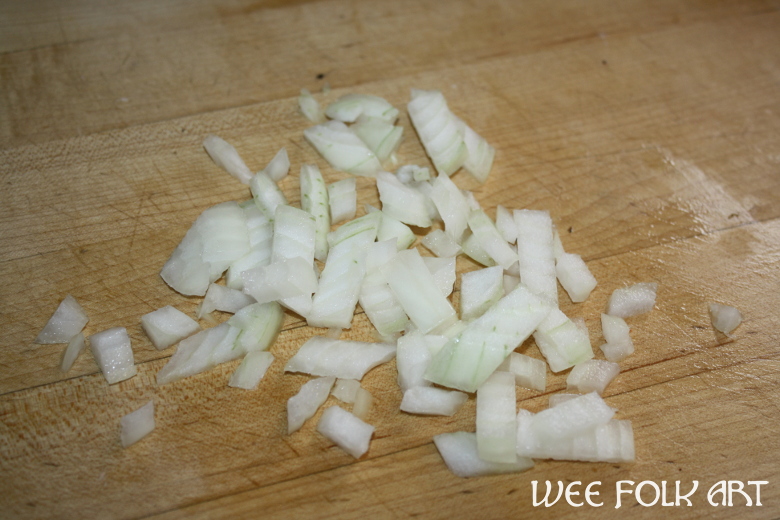 Saute onions and butter over medium heat until the onions caramelize and turn golden brown.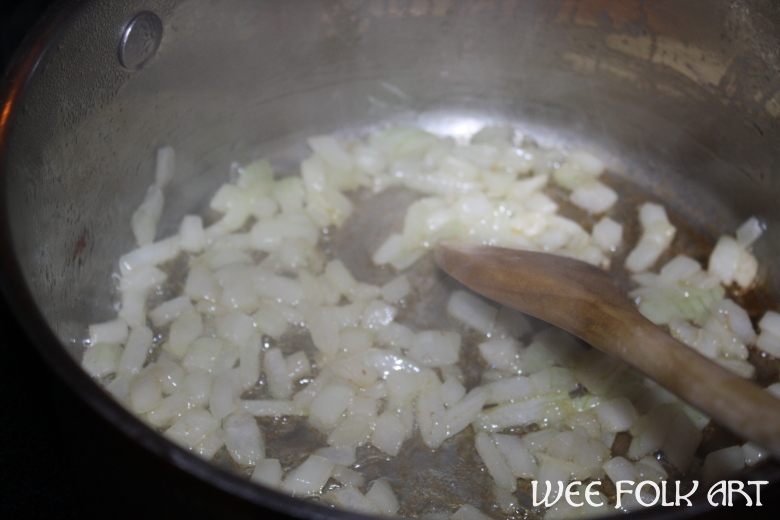 Add the vinegar and brown sugar, then bring to a boil. Boil the mixture, mixing constantly, for 3 – 4 minutes or until the liquid begins to thicken.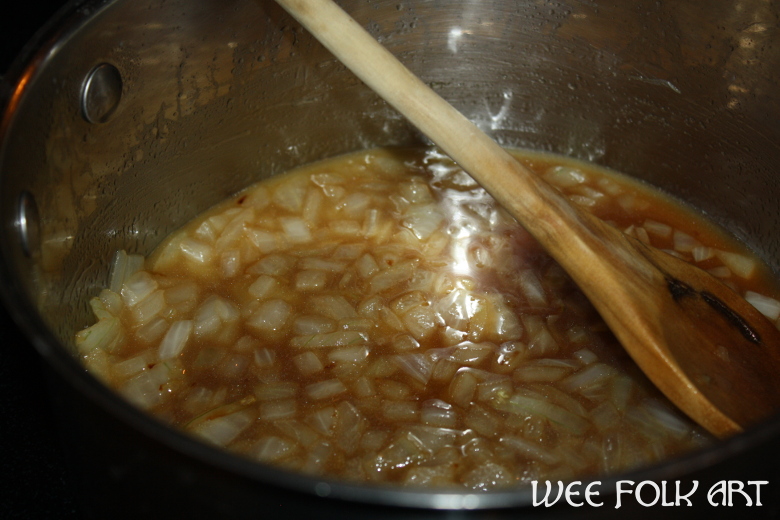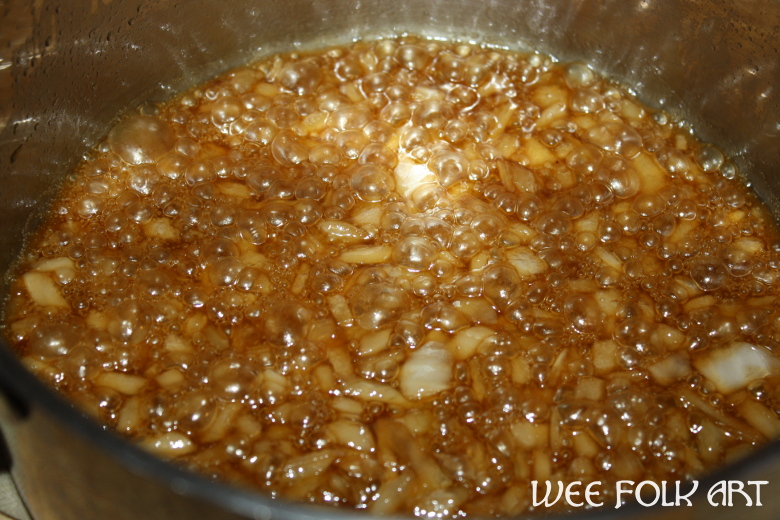 Pour 2 cups of beef broth in the saucepan.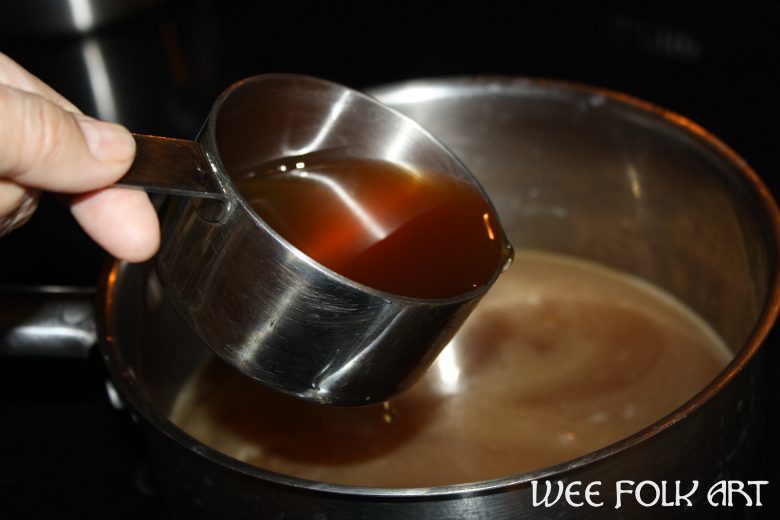 Using the remaining cup of broth, mix it with the flour until all lumps are gone. (If you directly add dry flour to a hot liquid mixture, it will clump.) Pour this in the saucepan.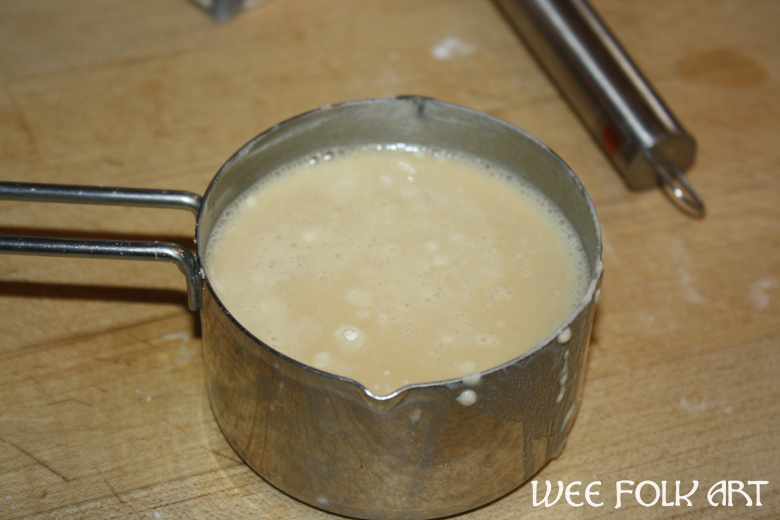 Add remaining ingredients and whisk well.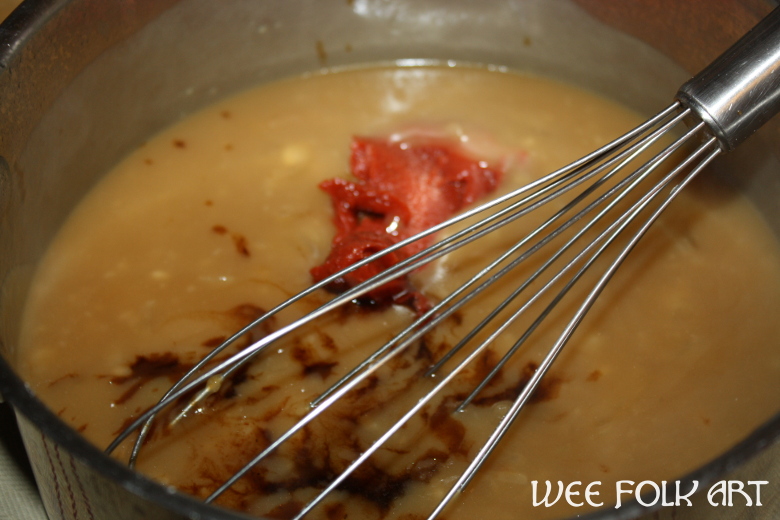 Cook over medium heat until mixture thickens, mixing frequently. (About 5 minutes) Remove from heat. If necessary, you can reheat before spooning it over your fries.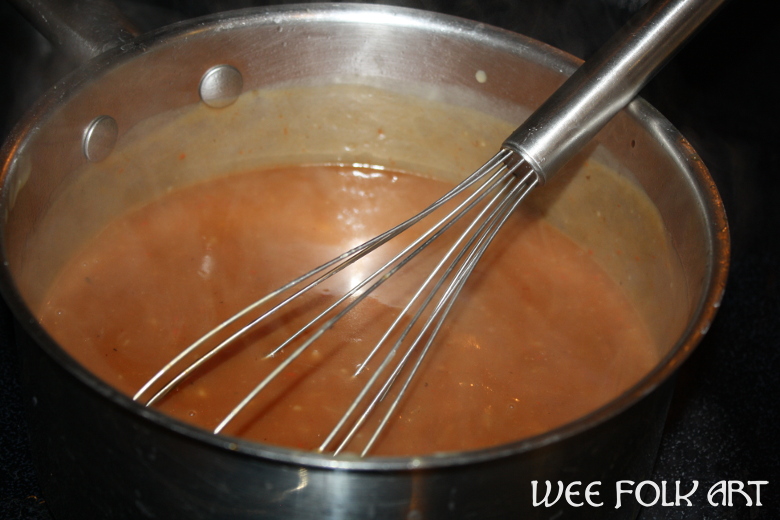 Drain sliced potatoes and pat dry. Heat 3 – 4 inches of oil to 325 F degrees in a heavy bottom pot or electric fry pan. Add small batches of fries to the oil so it does not reduce the temperature of the oil. Cook for 5 to 6 minutes, turning occasionally, until the fries are golden brown on the outside and soft on the inside. Remove to paper towel to drain. Continue cooking the rest of the fries.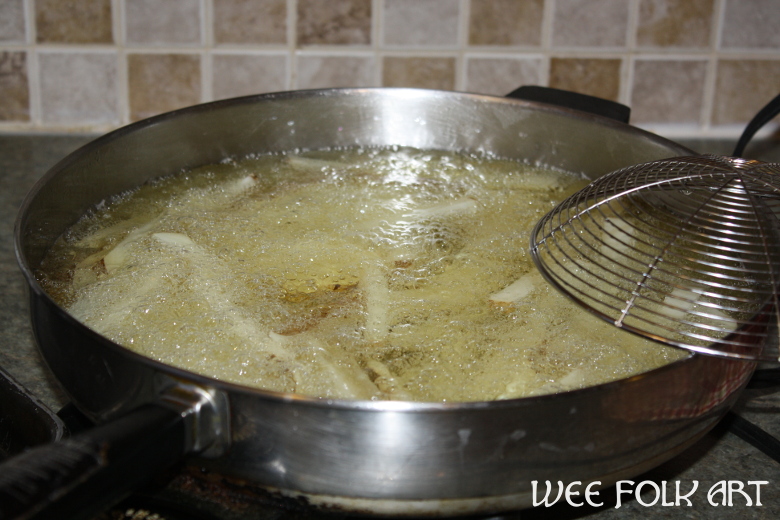 To serve, place French fries in individual serving dishes.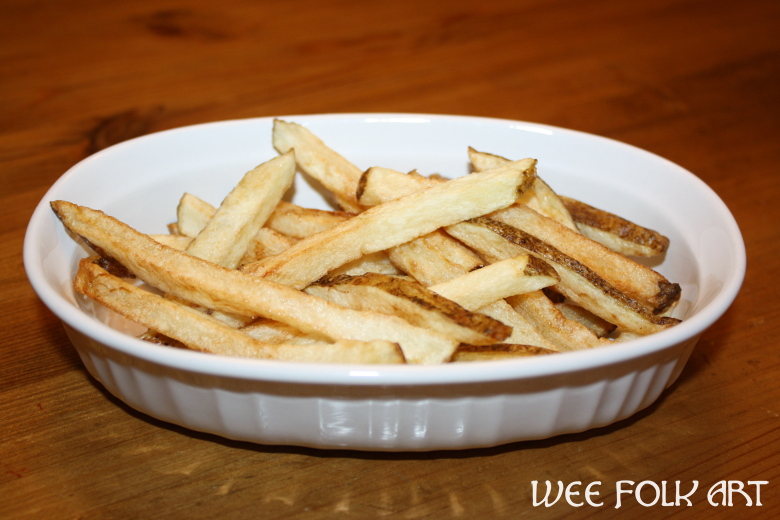 Drop a handful of cheddar cheese curds over the fries.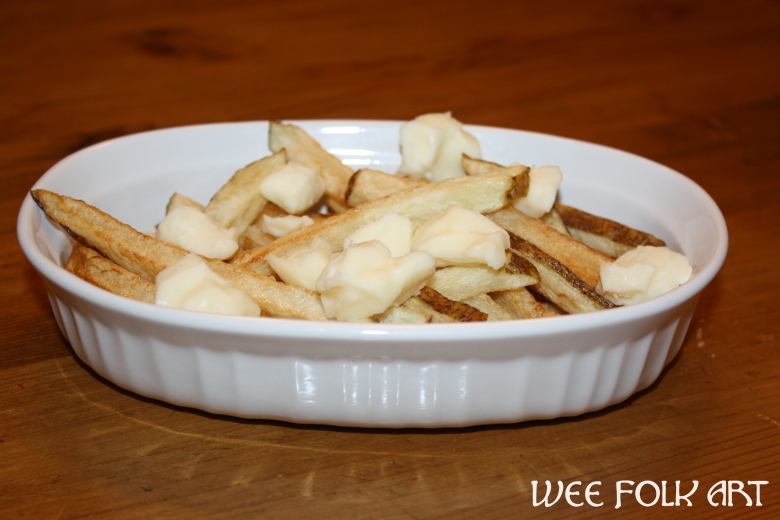 Top with brown gravy. Make sure the fries and gravy are hot so they begin the melt the cheese! Salt and pepper to taste.