"Nooks and Crannies" are special places in our homes and gardens that deserve mention. It is not a whole room, but rather a single element that adds to the overall charm or functionality of the space. Words may accompany photos or photos can speak for themselves.If you would like to share one of your "Nooks and Crannies", just link to it in the comments and others will be able to stop by and take a peek!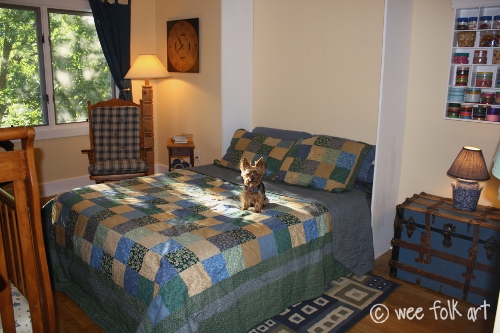 Although we are empty nesters, we still need to share our space with visiting children and grandchildren. My craft room needs to double as a guest room when the need arises. My totally brilliant and accommodating Timothy introduced me to the wonders of a Murphy Bed, then built one in my craft room. When guests are visiting, we pull the bed down. When they leave, we fold up the bed, return my table, and wah-lah, I have my craft room back. BTW… I am aware that I have not finished painting the door panels of the Murphy Bed… I've been aware of that for 6 years 🙂 AND, before anyone asks… No, we did not trap little George in the bed!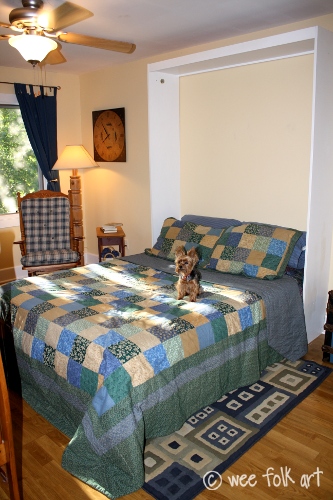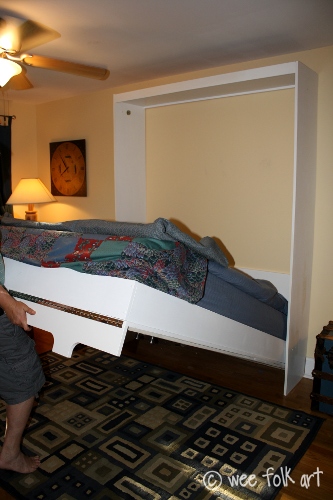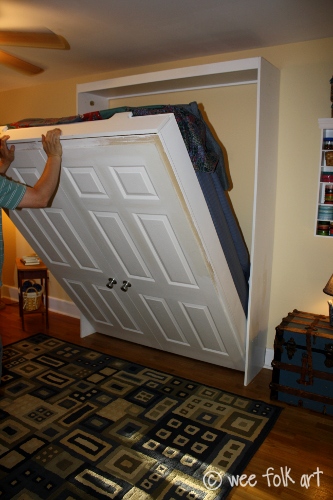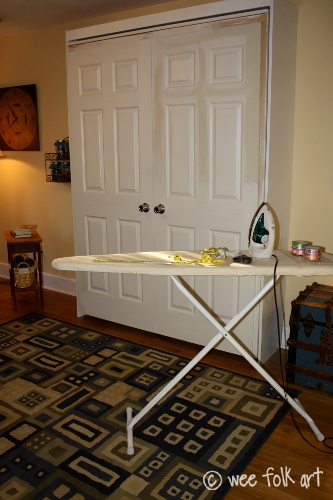 For more information about Murphy Beds check out these two sites.
http://www.Wallbed.Com
http://plansnow.com/dn1117.html