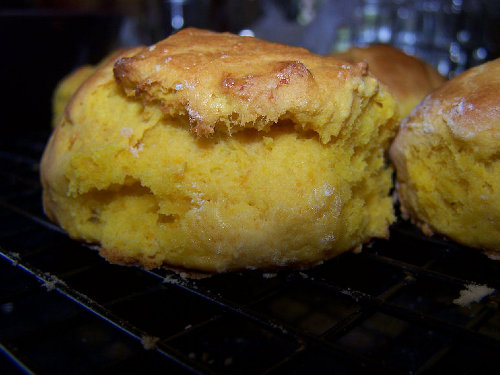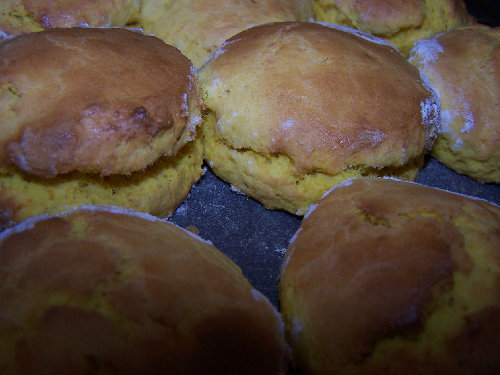 pumpkin recipes
I was absolutely thrilled to see this recipe, shared by Sonia at Fledgling's Hollow. New to blogging, but certainly not new to baking, not only does Sonia share her recipe for the scones, but gives wonderful directions to cook fresh pumpkins. Enjoy the recipes and make sure you stop by Sonia's blog Fledgling's Hollow and take a look around! 
Hi!
When I saw your post about pumpkins I had to respond — I *adore* pumpkin!! I hope I am not too late!! We don't have thanksgiving here in Australia, so I am a little fuzzy on when it occurs… I have a brand new and very boring blog over at http://fledglings-hollow.blogspot.com/ where I am incognito!
Pumpkin scones have been a favourite of my family for years. My husband complains that I never make this for him, since I only seem to make them when my Dad is visiting from out of town 🙂
Pumpkins scones are famous here in Queensland, so recipes abound. Some are 'plain', some are sweet and some have other things added, such as dates or sultanas. This is my version, originally from a school home ec. text book. Some time ago we had a long serving state premier here in Qld, whose wife, 'Lady Flo', was famous for her pumpkin scones. She later went on to become a senator, and still continued to bake her scones.
Because I am Australian, all measures are Australian standard (metric) and oven temps are in Celsius. Thus 1 tablespoon = 20ml, and 1 cup = 250ml.
Ingredients:
2 tablespoons butter
1/3 cup raw sugar
1 egg
1 cup of cold mashed pumpkin
2 cups self-raising flour
1/4 – 1/3 cup milk – may not be needed.
Milk might not be necessary, depending on how much liquid is in your pumpkin.
I prefer to use jap pumpkin for scones. I don't know if you have them in the US? You need a good flavoured pumpkin with richly coloured flesh.
If you don't have any cold mashed pumpkin laying around:
I always have to start from scratch as there is never any leftover pumpkin in my house! Roasting gives the most concentrated flavour, but microwaving is way faster, and is almost as good. You can also boil it, but I find it makes it sloppy, and your scones won't turn out as nice. To microwave: Peel and cut your pumpkin into small chunks. Place in a microwave safe bowl or jug, and cover it with plastic cling film. I zap for about 5 minutes, then test and stir it, and re-zap if necessary.
To cool your pumpkin quickly, mash it and spread it out on a large plate or pan, and bung it in the freezer for 10 -15minutes.
Then:
1. Preheat your oven – you want a hot oven, about 200 C, 190ish if you have fan forced.
2. Beat butter and sugar to a cream
3. Add the egg and beat well.
4. Beat in your pumpkin., then put away your electric mixer.
5. Sift your flour twice, then mix in.
6. Add milk if necessary. You are looking for a moist dough but not a sloppy one!
7. Turn onto a floured bench and knead it a little.
8. Gently press it out till it's about 2.5 cm (1") thick.
9. Cut and place close together on a greased, floured tray.
10. Brush tops with milk
11. Bake in a hot oven until brown on top – about 12-15 mins, I always start checking after 10.
12. Enjoy hot or cold with butter, or fresh whipped cream and jam. My Dad likes his with butter and vegemite!
Tips:
If you have trouble getting the raw sugar to cream, you can add a tiny drop of boiling water. Properly creamed butter and sugar is difficult to get using raw sugar.
You can cut your pumpkins thinner or smaller, jut adjust the cooking time accordingly. I usually flub it and end up making them a bit thin, – they won't be as pretty, but they stay moist and tasty!
Best regards!