Although fresco paintings have been found in Ancient Egyptian structures, it reached its peak during the 14th to 17th centuries during the Italian Renaissance. The Sistine Chapel Ceiling, painted by Michelangelo, and The Last Supper, painted by Leonardo da Vinci, are excellent explains of the technique and durability of this method of painting. There are two types of fresco painting. First, buon fresco, which means "good fresco", is achieved by painting on wet plaster. This technique is harder to paint on, but more durable because the paint seeps farther into the plaster. The second method, fresco secco, which means "dry fresco", is easier to paint, but over time the paints can flake off. Because it is easier, this project uses the dry fresco method.
You you are interested, you might want to dry our buon fresco (wet fresco) project made on burlap. It is cracked and aged giving it an old world look. You can find that on our Buon fresco post.
NOTE: Plaster of Paris should not be ingested and the powder should not be breathed in. School aged children should be able to follow with it safely, but supervise carefully and keep the Plaster of Paris away from younger siblings.
Materials and Supplies for Fresco Painting
water
white craft glue (optional)
vegetable spray (optional)
paint brushes
mixing bowl
measuring cup
spoon or spatula
new or recycled rectangular foam trays from meat or baked goods or other similar mold for holding wet Plaster of Paris
plastic drinking straw
Secco Fresco Painting in a Mold Using Pastels or Watercolors
If recycling foam trays as molds, wash with warm soapy water and dry. Cut (2) 1 1/2″ inch plastic straw sections.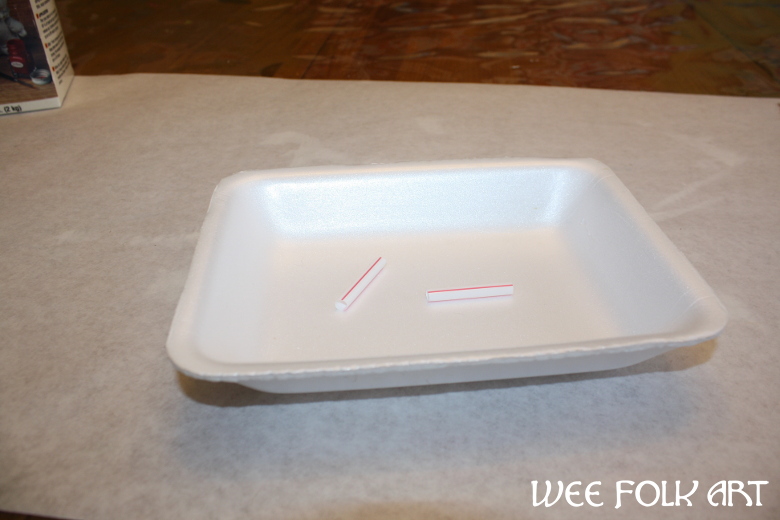 Lightly spray the inside of the tray with vegetable. This makes the Plaster of Paris release easier. (optional)
Make Plaster of Paris according to directions on the box. (We used 2 cups of Plaster of Paris to 1 cup of water.) Mix gently so you do not create lots of bubbles.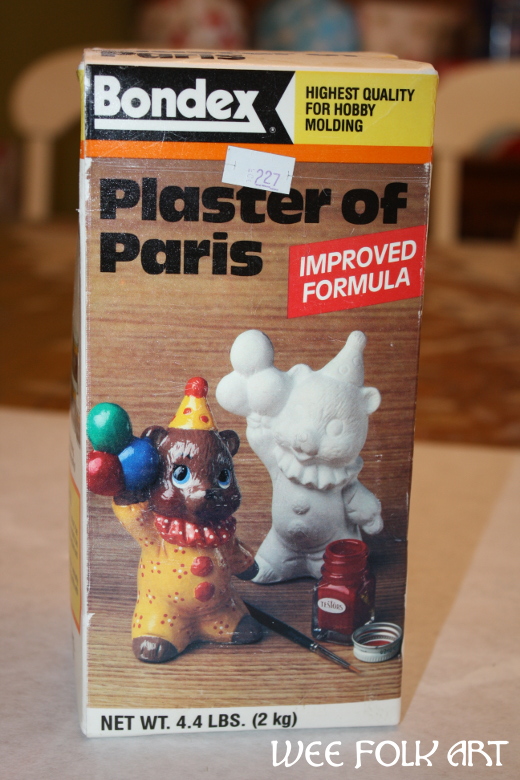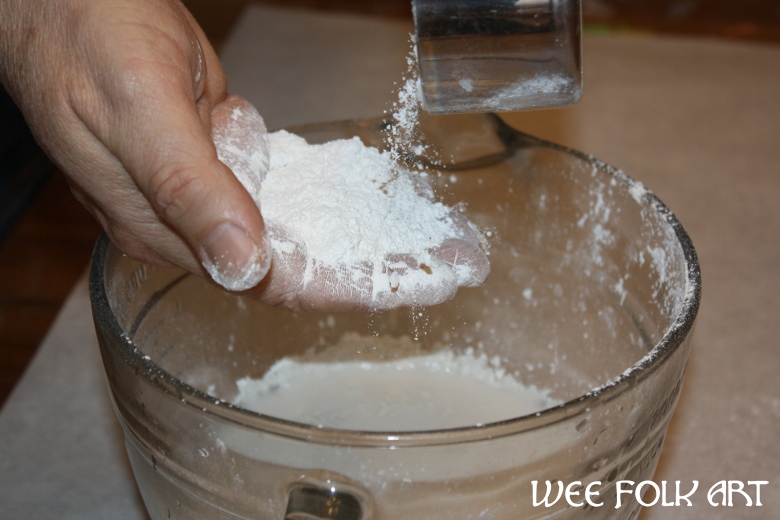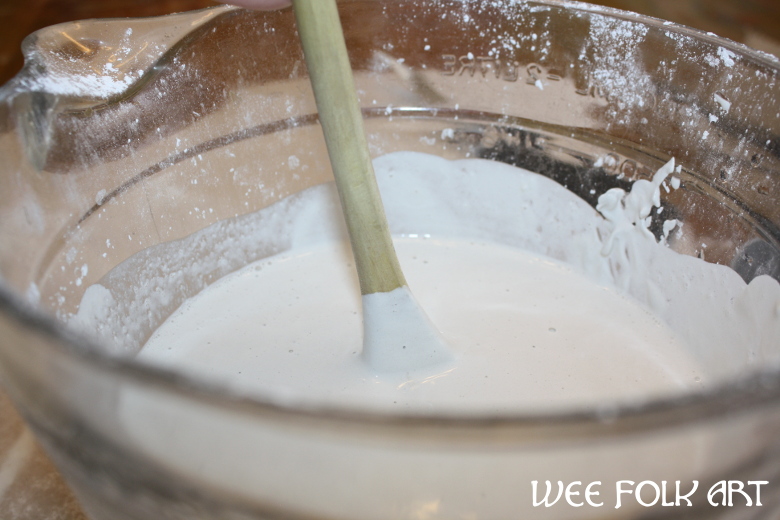 Fill the foam tray with Plaster of Paris, smoothing the surface. We used a 6 x 10 inch tray. The Plaster of Paris should be around 1/2 inch thick. Tap the tray against the table several times to remove air bubbles.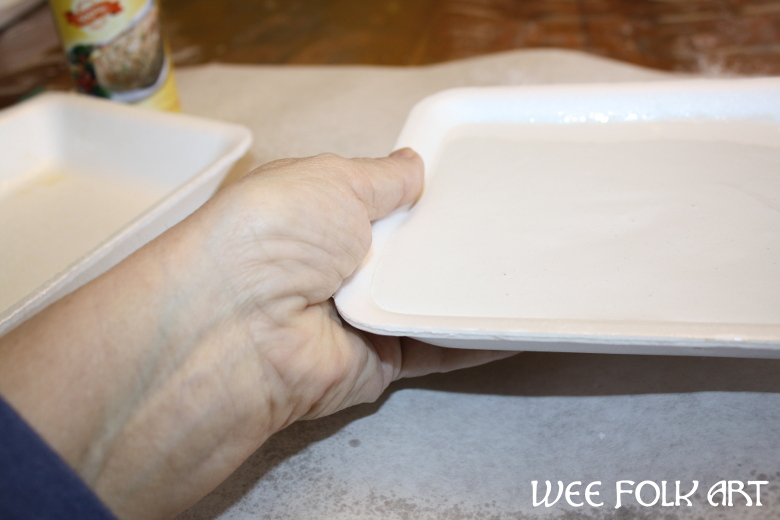 In the 2 top corners, about one inch from the edges, insert a 1 1/2 inch section of plastic straw through the plaster and just into the foam tray. Do not go all the way through the tray. When the plaster has set, the straws will be removed, and there will be 2 holes for hanging the painting.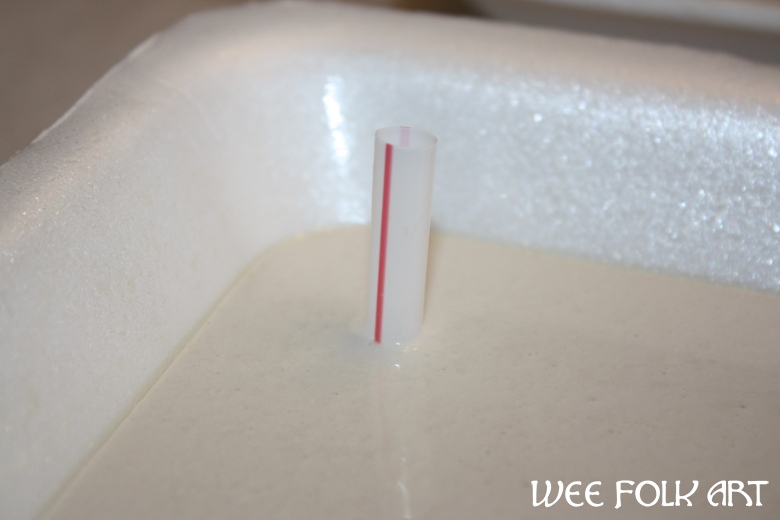 After the plaster has set, usually 1 – 2 hours, remove from trays and carefully remove the 2 straw sections. You may need to jiggle them a bit. Allow the plaster to finish drying completely. Depending on weather and humidity, this can take 1 – 2 days.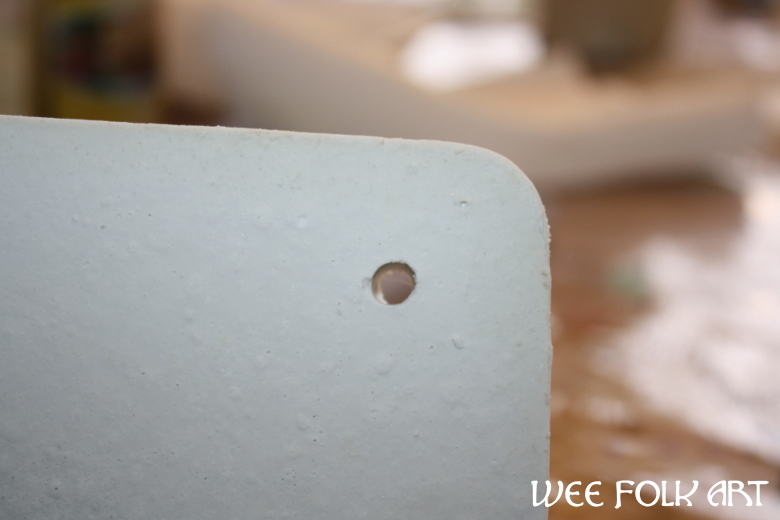 You can draw a picture on a piece of paper and transfer the drawing to the plaster or you can simply paint or draw free hand directly on the plaster. Paint the plaster using water colors or pastels. (We used pastels for this painting.) Remember the holes should be at the top of the painting.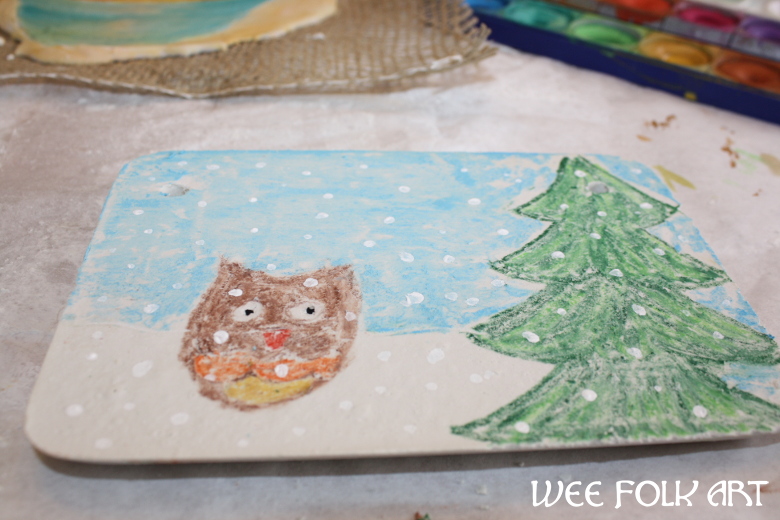 Allow the painting to dry completely. (This happens quickly!) If you would like to seal your painting, squeeze white craft glue directly on the painting and spread with a wide brush. All to dry completely. This can take overnight.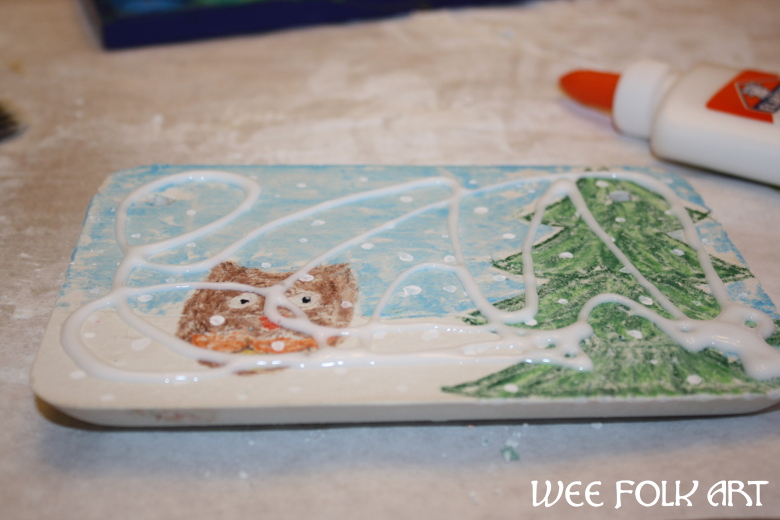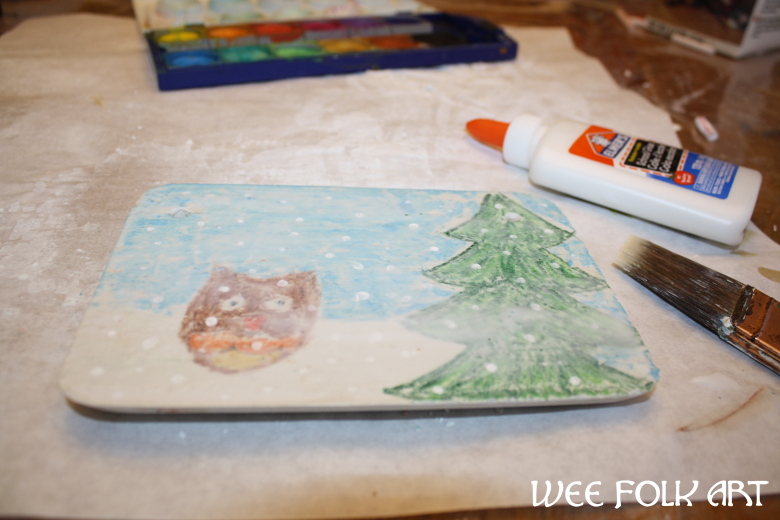 To hang, thread a piece of twine through the two holes, and tie the twine together creating a loop. Leave some slack in the loop for hanging.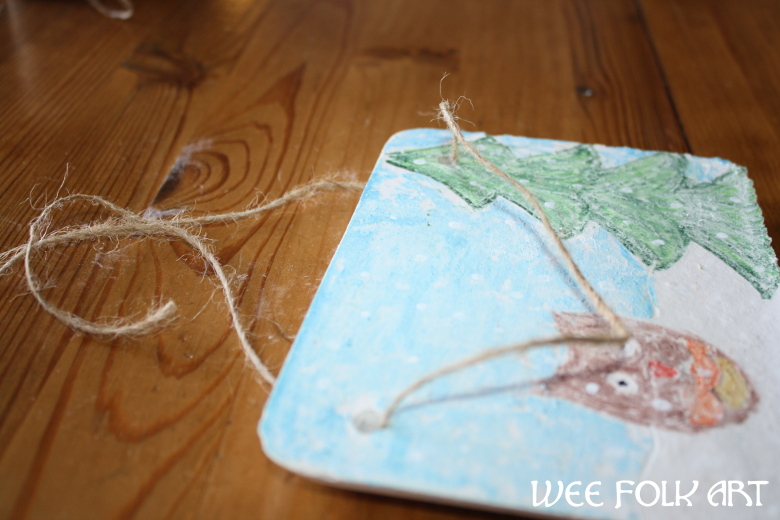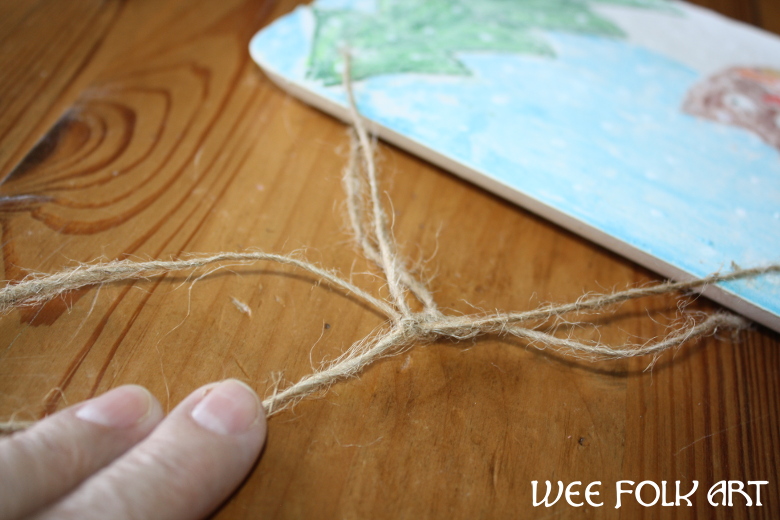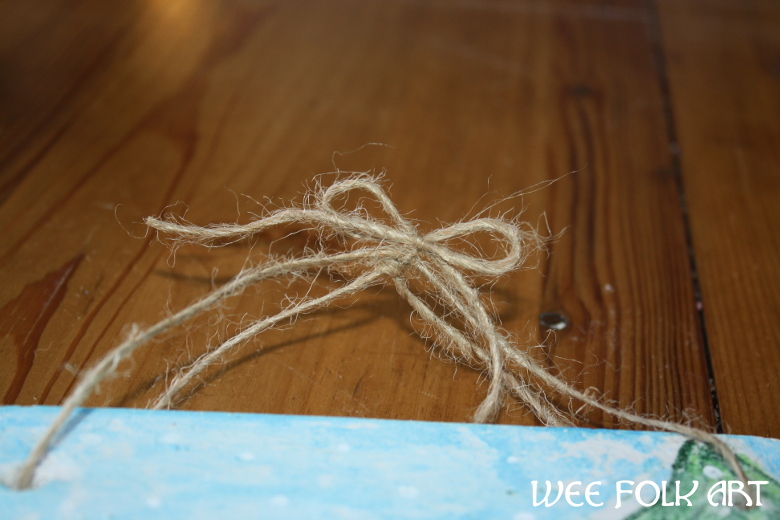 Your Fresco is now ready to hang!