I am a fan of rain. I can honestly say there have only been a handful of days in my life when I felt like rain ruined the day for me. I love the sound of rain. I love the smell of the earth after a rain. I love to be caught in a summer shower… it makes me feel like I am 8 years old again! I love it when Mother Nature takes care of watering my plants and I can simply whisper a heartfelt "thank you". As I said… I'm a fan of rain! Of course I live in an area where we seldom have problems with flooding and there is no monsoon season! Mostly, rain is welcomed and we can simply revel in its life giving gifts. Today we are sharing Tissue Paper Stained Glass Raindrops that will be included in our new edition of Puddles and Ponds Homeschool Companion unit. Have fun with your wee ones and enjoy an indoor rain shower!
Tissue Paper Stained Glass Raindrops Materials:
Pattern found HERE
string or fishing line for hanging (optional)
Tissue Paper Stained Glass Raindrops Directions:
Make a copy of the pattern.
Tape the pattern to the construction paper. You will need 1 piece of a raindrop frame for each raindrop. I was able to cut through 2 pieces of construction paper at a time. You will cut out a large frame, a medium frame, and a solid center raindrop. If children want to cut out their own raindrops, I suggest you trace the individual raindrop frames on a piece of paper and have them cut them out one raindrop at a time.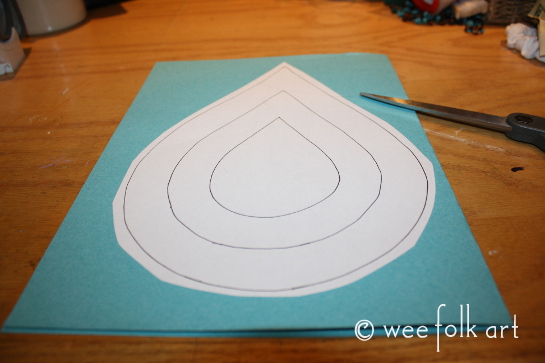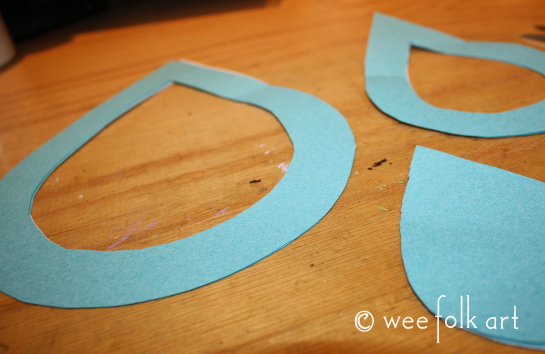 Cut 2 pieces of contact paper about 1″ larger than each raindrop. Remove the backing from one piece, lay it on a table with the sticky side up, and place a raindrop frame on the paper.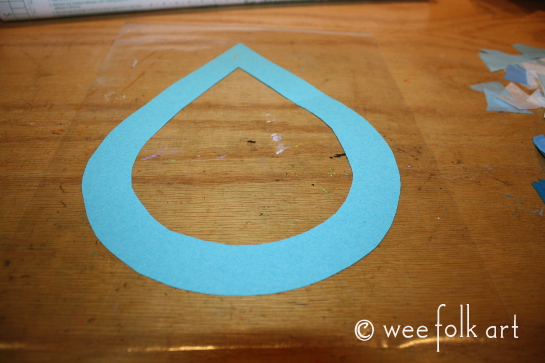 Have children cut small pieces from white and blue tissue paper. It really does not take much tissue paper to cover the inside of the raindrops.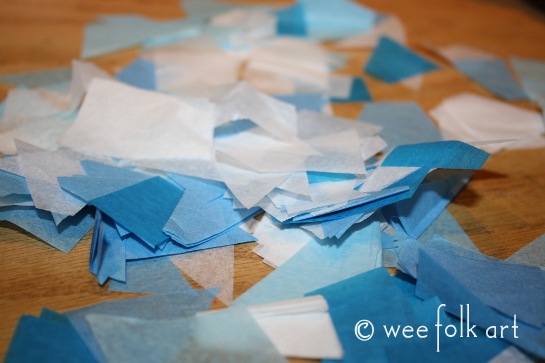 Randomly place the cut tissue paper directly on the sticky contact paper in the middle of the raindrop frame.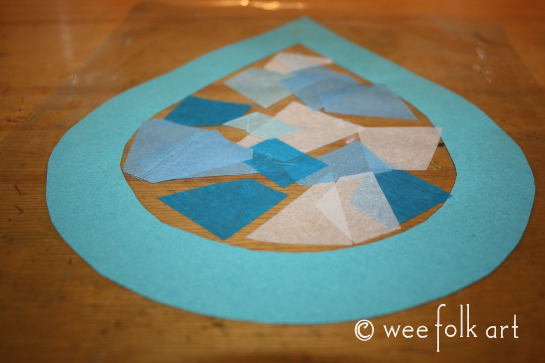 After the tissue paper has been place, apply the second piece of contact paper, sticky side to sticky side. The raindrop will be between the 2 pieces.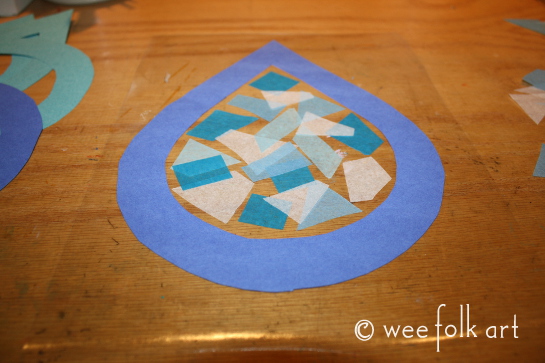 Cut off the access contact paper around the raindrop. Remember to cover the small, solid raindrops with contact paper, too.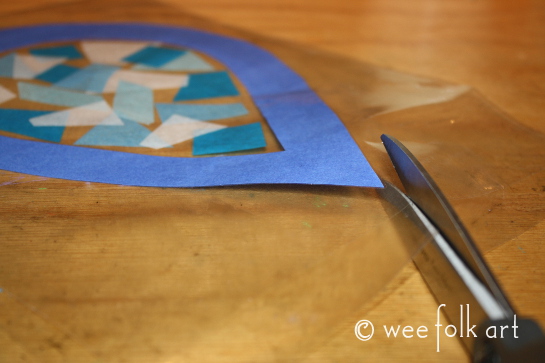 Tape the raindrops to a window to create a beautiful summer shower! Note: You can use double sided tape or simply role a piece of tape so the sticky side is out. Optional: If you prefer you can add string to the top of the raindrop and hang from the ceiling, doorway, etc. When I hang the stained glass raindrops, I always use clear fishing line or clear sewing thread so the strings are nearly invisible.